My colleagues recently published a paper (Nakane et al. (2020) "Single Particle cryo-EM at atomic resolution") and asked me to make a figure. I did so and it is this week's front cover image.
https://www.nature.com/nature/volumes/587/issues/7832
This was made with the "gtk3" branch of Coot.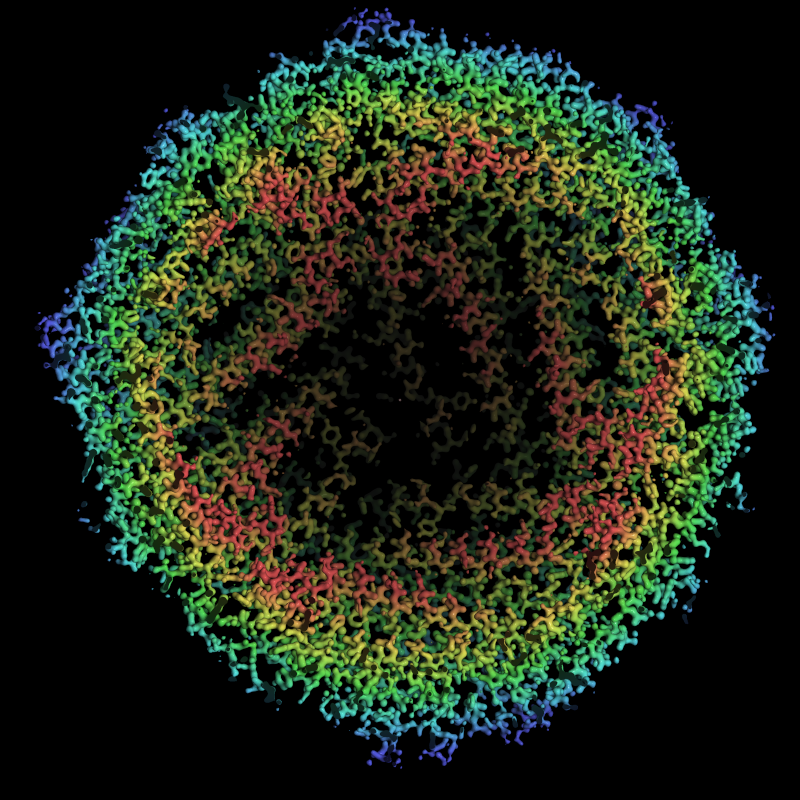 For radial colouring I used something like:
Takanori himself made a front cover image too in PyMOL and seeing that I tried to make a version in a similar style using Coot. I didn't copy it exactly, you can see that my version is not volumetric and is smoother and more gem-like.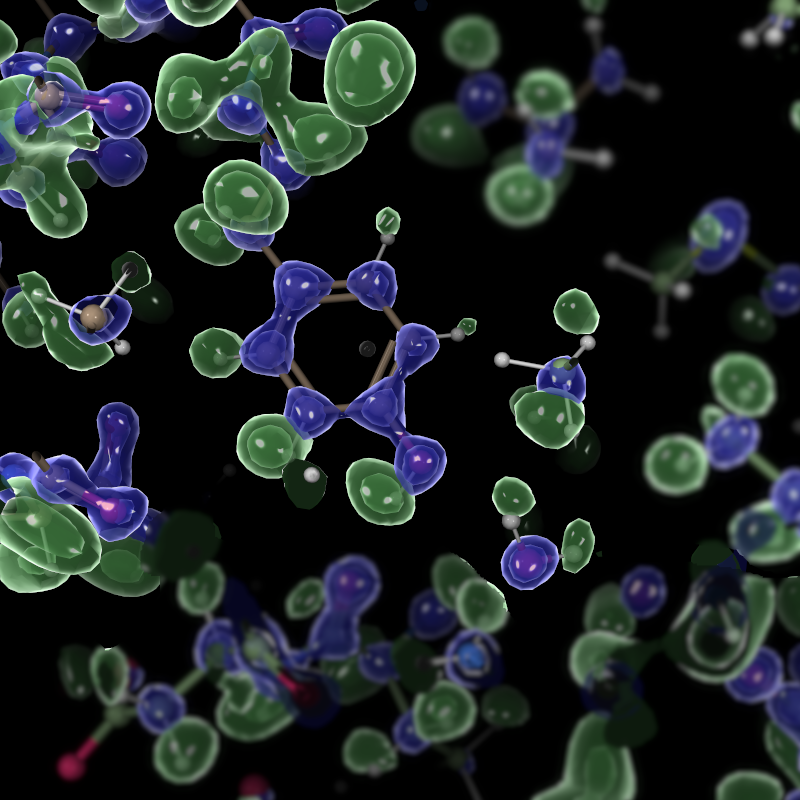 The point of this image is to illustrate that the reconstruction provides good evidence for the position of hydrogen atoms (which are the green blobs, of course).
High resolution version: This is intentionally large, to demonstrate the arbitrary framebuffer scaling.
You can see Takanori's version on twitter (he is @biochem_fan)
The source code for "gtk3" Coot is updated/released every day or so, but the binaries are not (that's too much of a time sink at the moment).
Here's the script to make that second image:
I applied the blur using the GIMP because Coot's blur filter is not very good at the moment.